Administrator
Staff member
Admin
Joined

Sep 24, 2017
Messages

14
Reaction score

0
Points

1
Due to 1.17 snapshot support, Bedrock functionality may break or crash randomly.
Our network officially allows you to connect with Bedrock/Windows 10 Edition of Minecraft. I have added some instructions on how to connect to the server for every supported platform below.
The Bedrock/Windows 10 Editions IP is: play.sebasgaming:25565 (Same as the Java edition server)
Method 1 (Windows 10, iOS, & Android)
Step 1: Click the "Play" button.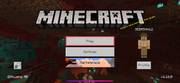 Step 2: Click the "Servers" tab.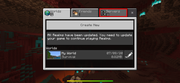 Step 3: Click the "Add Server" button.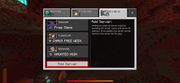 Step 4: Add our server's name, IP, and port into the menu then press "Save".
Method 2 (Xbox, PS4, & Switch)
Xbox:
Follow
this
tutorial.
PS4 (Difficult/annoying process):
Tutorial 1
(Requires iOS)
Tutorial 2
(Requires Android)
Switch:
Follow
this
tutorial.
If you have any trouble with these methods, please reach out to me via Discord for support as I have all the platforms listed above and can try to troubleshoot any issues and determine whether its a client-sided issue or server-sided issue.
Last edited: